These are the Nigerian musicians that have been involved in physical fights
However, just because it is uncommon doesn't mean that on several occasions, and here are the Nigerian musicians that have been involved in physical fights.
Today, we'll be counting down several Times Nigerian Celebrities Got in Physical Fights and for some of these, there is a video so you can really get to see and enjoy for yourself.
Are you ready to dive in? Then let's go!
Nigerian musicians that have been involved in physical fights 
Davido and Burna Boy
Fans were left in shock when in December of 2020, reports started to surface of a physical fight between two of Nigeria's biggest musicians Davido and Burna Boy.
Nobody knows what exactly sparked the tensions or caused the fight to start but after the incident, Davido took to Twitter to write: "I go leave this music for Una".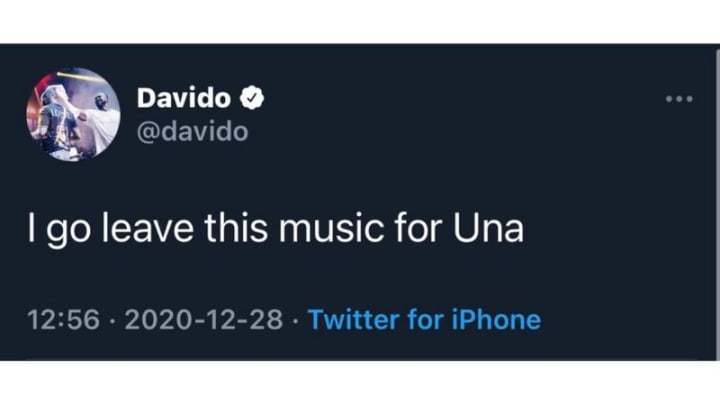 While it's not clear who he's talking to, fans infer that the message is directed at Burna Boy and Wizkid who was also present at the club.
Oritse Femi
In 2016, Nigerian singer Oritsefemi was involved in a fight at Quilox Nightclub in Lagos.
According to the singer, the fight started after one of the club security officers pushed him aside while he was trying to exit the VIP section of the club.
Eyewitnesses present say the artiste was hanging out in the VIP section when he noticed his fellow musicians Sound Sultan and Rocksteady being prevented from entering the VIP section.
He then reportedly went to confront the bouncer about this to which the bouncer said that the decision is from management and that if Oritsefemi was so keen on being with his friends, he should leave the VIP and go out to regular and be with his friends.
According to reports, Oritsefemi agreed to leave VIP but was pushed back by the bouncer before yet another came to rough handle him.
Oritsefemi holding a cup of wine tried to defend himself by slapping the bouncer with the wine cup which left a scar on the bouncer's face.
Very quickly, other bouncers reportedly came around and attacked Oritsefemi and N8.5 million worth of jewellery was stolen amidst the scuffle.
Ikechukwu
Nigerian rapper Ikechukwu in 2010 got in a fight at Rehab Nightclub after bouncers refused to allow him into the club.
Taking to Twitter after the scuffle, Ikechukwu wrote:
If u party at rehab pls don't talk to me. That club is dead to me. A bouncer put his hands on me for what ????? FUCK REHAB and all its fucking people.
 Seyi Shay
Things got physical when Seyi Shay appeared on an episode of The Bigger Friday Show to be pranked.
The prank got out of hand when the actress who was hired to prank Seyi Shay started becoming physical with Seyi's assistant and later Seyi Shay.
Niniola
Nigerian singer Niniola on the set of her music video Fantasy got into an actual fight with a video vixen on set.
Sharing behind the scenes of the shoot, Niniola showed the clip of where she and the model actually got in a physical fight where Niniola brushed her and took her to the ground, the girl is strong!
Tiwa Savage & Seyi Shay
Popular singers, Tiwa Savage and Seyi Shay have been involved in a fight in a salon in Lagos.
In a video, which surfaced online, the duo was seen being pulled apart from getting physical at the salon as they threw altercations at each other